Movement School is building the next generation of organizers.
OUR VISION
Movement School is a project of Organize for Justice, a 501(c)(4) social welfare advocacy organization and the sister organization of Justice Democrats. Movement School began as an organic initiative among volunteers on the Ocasio-Cortez campaign to learn and connect. In 2018 we ran a short series of best practice trainings that helped support thirteen campaigns in New York and around the country. This growing community of incredible, passionate supporters and partners laid the groundwork for Movement School's ambitious plans in 2019 and 2020.
OUR MISSION
Our mission is to cultivate leaders and organizers to fight on behalf of their working class communities by providing tools and resources to advocate for justice, achieve innovative, locally-driven solutions to key issues, and mobilize grassroots engagement in the democratic process.
CAMPAIGN FELLOWS PROGRAM
The Campaign Fellows program is an innovative national model for professional development of high-level campaign staff. Cohorts of Fellows participate in a 10-week intensive campaign simulation, structured around training sessions and teamwork and led by mentors & speakers from among the best progressive organizers in the country. Fellows will receive extensive evaluation and peer mentorship, and after graduation, will be connected to jobs on grassroots campaigns as well as a broader network for building political power across the movement.
RECLAIM NYCHA
In New York City, Movement School is piloting a local approach to building power for marginalized communities, amplifying political voice for public housing (NYCHA) residents. Reclaim is a dynamic leadership development program will equip resident leaders with the tools and resources to organize their neighbors against injustice and win the power to build an inclusive and prosperous future for families living in public housing
LOCAL + NATIONAL
Movement School builds leadership to win political power at all levels, working to translate activist energy into the political power we need to win real change - in your community, your city, your state, and your country.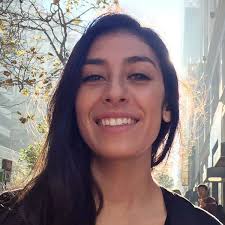 Co-founder / National Training Director
Co-founder / NYC Director